Exciting video games are adored not only by teenagers but also by professional adults. These are considered to be the best source of entertainment for many people around the globe and are thoroughly enjoyed worldwide. Gamestop is an American giant, that offers similar gaming services to its customers. It is a highly popular name with around 4800+ stores spread all over the world. Getting a job at Gamestop is a dream for many, and even a small number of vacancies generates a high number of applications.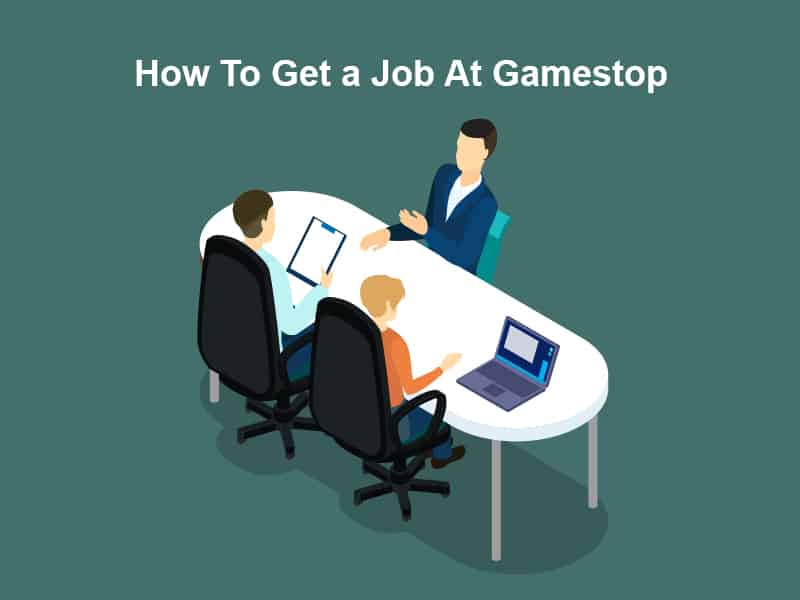 How Serious Should The Preparation Be?
Before even thinking of getting a job at Gamestop, you must be aware of a pivotal fact related to the number of vacancies advertised and job applications received. You will be amazed to know, that for every single vacancy, no matter what is the nature of the post, generated by Gamestop gets around a hundred applications. This means if there are 50 vacancies for a particular job profile, then roughly 5000 applicants will be waiting for you. This should give you a fair idea of how tough the competition is and what your level of preparation should be.
Vital Points To Read
Gamestop being a hot favorite destination for freshers as well as experienced candidates makes it one of the most desirable employers present and operating within the country. Before applying for a job, at Gamestop, you must abreast yourself of the following points:
Its headquarter is in Grapevine, Texas, and is the largest video game retailer in the entire world.
In 2002, the company was listed on the New York Stock Exchange.
In 2010, Gamestop launched the PowerUp Rewards customer loyalty program, which increased its footprint and its customers leaps and bounds.
It also has a magazine by the name of Game Informer.
Step By Step Guide Of Securing A Job At Gamestop
Securing a job at Gamestop is a tough nut to crack and might need substantial hard work and contacts. But, nothing is impossible in this world, and by moving in the right direction following the right approach, one can get a job at such a premier institution. Here are the steps, which one can follow, to obtain his or her dream job:
Step I: Browse Your Contacts
Gamestop is a multi-national corporation, a pioneer and leader in its field and area of operations. As a first step, you are required to browse and search for contacts or connections that can help you to at least pass your resume to the hiring manager and if possible arrange for an interview.
Step II: Make Some Internal Connections
After browsing your contacts list, if you are unable to find any useful connection, then it is high time you created one. You are advised to visit the store regularly or frequently and start conversations with the employees already working at the store. Your shy attitude or reticent nature, will not come in handy here, rather you have to efficiently use your speech to make some new friends, that can help you get a job at the store.
Step III: Apply Online To The Vacancies Advertised
If you are unable to use any of your existing contacts and not able to even make a contact by visiting the store in person, then you probably have this as a last option. Being a nationwide organization, Gamestop officially releases and advertises a few vacancies on its official website. You must keep checking its website on a regular basis and then make an online application for the job profile that suits your nature, interests, and profile.
Step IV: Interview
If you are able to get screened from among a big pool of applications, then you will get a chance to demonstrate your skills and influence your interviewer through an interview process. Since the number of vacancies is quite few and the number of applications very high, serious and optimal preparation is required in order to ace the interview process. One must always read and study the frequently asked questions, such as:
a) Where Is The Headquarter Of Gamestop?
There will always be questions testing your factual knowledge, history. vision, mission, and objectives of the Gamestop. Hence prepare them from the official website of the company.
Sample Answer
Sir, It is in Grapevine, Texas, U.S.A.
b) How Will You Handle A Disgruntled Customer?
Being in the service industry, video game stores often entertains and invites the general public, having different expectations and tolerance levels. This often leads to situations of discontentment and discord. Employees at Gamestop are required to manage such situations efficiently.
Sample Answer
It is usual for customers to complain about the services, hence the employees must follow ethics and patience to handle such tricky situations. As per my personal approach, I will handle such a situation, by first using my active listening skills and understanding the issues and problems of the customers completely. Post this, I will devise an appropriate solution and suggest it to the customer. If he or she is still not content, I would refer him or her to my senior manager.
c) What Is Your Biggest Strength?
This is a common interview question, which tests your levels of self-awareness. This question must be answered after conducting careful scrutiny of the self. If possible, prepare a written report mentioning your strengths and weaknesses.
Sample Answer
I believe my ability to remain calm and composed, in even the most challenging and demanding situations, is my biggest strength. This helps me to make informed and diligent decisions and further helps me in managing the tasks and duties efficiently.
d) Why You Chose Us?
Through this question, an interviewer wants to know, your loyalty, seriousness and commitment towards the organization, you have applied with.
Sample Answer
Being a prominent institution, with more than 4800 stores spread in almost every corner of the world, Gamestop is a pioneer in its field. It is the biggest video game retailer in this world, and I find absolutely no reason to not work with such an esteemed organization. Further, the pay package offered by the organization is very lucrative and satisfies all my requirements. This organization is famous for its efficient employee conducive policies. which further entices me to work with this successful business chain.
e) Are You Able To Handle Stress?
Working at a Gamestop store, simply means that you will have to work long hours, sometimes even beyond your shift. This is primarily due to the reason, that Gamestop is a highly popular organization and experiences a huge number of footfalls every single day. with numbers almost doubling on weekends. Hence, always answer positively.
Sample Answer
Yes sir absolutely. I am able to handle efficiently situations involving stress, pressure, and discomfort. I completely understand the need for working long hours, sometimes without any break, due to the huge rush of customers. especially during the summers and in the evenings. I am ready and physically as well as mentally fit to handle work pressure. For this, I regularly practice yoga and meditation.
Step V: Take A Quote Of Status
If a few days have been passed and you are not able to get any response from the store you have applied at, then it is always better to shoot a mail to the hiring manager at his or her official email id, in order to confirm your status. Sometimes, it has been observed that, due to lack of contact information, technical glitches, or any other genuine reason, they are not able to reach out to any selected candidate. Hence, always take a quote of your status, after a few days.
Conclusion
Getting a job at Gamestop is like picking up a mammoth challenge. But as we all know, the tougher the task, the sweeter the reward. The starting pay itself is quite high at an institution like GameStop and they offer lucrative employee benefits, incentives, and job security. If you have relevant skills, interests, and a passion for video games, then a job at Gamestop, is worth taking a shot. If you like our articles then don't forget to share them with your family and friends. Also, do let us know through the comments section below, how much you like our articles.
References
One request?
I've put so much effort writing this blog post to provide value to you. It'll be very helpful for me, if you consider sharing it on social media or with your friends/family. SHARING IS ♥️
Sandeep Bhandari is the founder of PrepMyCareer.com website.
I am a full-time professional blogger, a digital marketer, and a trainer. I love anything related to the Web, and I try to learn new technologies every day.
All the team management, content creation, and monetization tasks are handled by me. Together with the team at PrepMyCareer, the aim is to provide useful and engaging content to our readers.